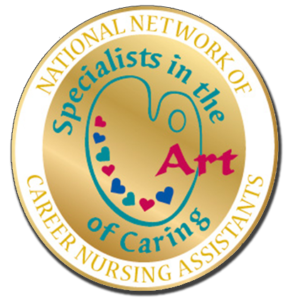 "Person-centered-care" or what we call "Just Better Care" around Advanced Senior Care, Inc. could be no better manifested and lived out daily than by the hundreds of Nursing Assistants we have the honor of rubbing elbows with every day and in every way imaginable.
Nursing homes, home care facilities, various long-term care facilities, and hospitals continue to join us at ASC, Inc. in making the relationship with the patient and "Just Better Care" a priority as nationally there continues to be more and more focus on our elderly and disabled American citizens.
While we attempt to practice our mantra of "Just Better Care" daily in our medical practice with these populations at ASC… we often fall short of recognizing our team-mates in this process.  Who's that?  Career Nursing Assistants.
The fact is… that 85-90% of the daily well-being and happiness of these citizens (our patients) depend in large part on these trained professionals.  Their hands-on-care, in the nursing home and long-term care facilities that we serve, provide invaluable comfort, safeguards and information to us regarding the physical, mental, emotional, social, and spiritual well-being of their residents, clients and families of whom we direct medical care and care management of many kinds.
Frankly, their Heart is invested in their work.  And it shows in the love and care of their relationships with the clients they serve.
We call that… "Just Better Care".
Today, JUNE 15th, 2017,  we offer our own BIG virtual HUGS to our Career Nursing Assistant partners … on the beginning day of their 40th annual National Nursing Assistants' Week… June 15th-22nd.
Please also join us this next week by stopping for a second … to:  Recognize, express your appreciation, give out a HUG, and encourage these courageous individuals who bring their heart and love as daily caregivers to the citizenship of whom we care so deeply.
Thank you…  Career Nursing Assistants!
YOU personify… "Just Better Care".