The first National Social Work Month was in March of1963, but the discipline's recognition became more widely celebrated in 1984, when a joint resolution by Congress, and a Proclamation by President Reagan, put it more visibly and permanently on our radar.  For decades, social workers have seen their roles expand considerably, and they have become moreindispensable.  Yet, many social workers remain unsung heroes in their workplaces… particularly in our healthcare system. I will dedicate this article to those legions of social workers who are so busy making our world a better place, that they don't often even have the time to make us aware of their contributions.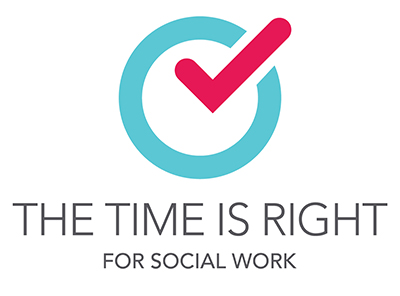 Social work in the US has a much more rich and noble heritage than most people realize.   For example, consider the following:
Jane Addams (1860-1935), who is considered to be the founder of social work in the US, was an early women's suffrage leader, a co-founder of the ACLU, and was the first female recipient of the Nobel Peace Prize (1931).
Ida B. Wells (1862 –1931), was an intrepid journalist and suffragist an early civil rights champion (co-founder of the NAACP), teacher and early architect of American social work… who accomplished all of this despite being born into slavery in Mississippi!
Frances Perkins (1880 – 1965) was a sociologist and labor advocate, who was instrumental in the adoption of social security, unemployment insurance, US child labor laws, and the minimum wage.
And… who knew that Samuel L. Jackson studied social work at Morehouse University, and practiced social work in LA for two years prior to his rise to stardom?
Social workers are critical to a multitude of different organizations, just a few of which include:
Healthcare organizations – hospitals, hospices, nursing facilities, dialysis center, public health departments, medical practices and many more
Schools and Universities
Numerous government agencies (national, state, and local)
Political organizations
The US Military, as well as Veterans' organizations and agencies.
Criminal Justice System
Charitable and nonprofit organizations
Universities and research organizations
As a physician, I have had the privilege of working with some of social work's "secret weapons"… the LCSW (Licensed Clinical Social Worker).  Being trained at the graduate level, they are equipped with the skills you may expect from a social worker, yet they are also mental health professionals.  (Did you known that up to 60% of trained mental health professionals are social workers!)  You may find them performing psychotherapy and treating many different behavioral health conditions:
Addiction and abuse disorders
Depressive disorders
Anxiety disorders
Bipolar disorder
Obsessive-compulsive disorder
Eating disorders
Trauma disorders
Grief and adjustment disorders
Abuse, neglect and domestic violence victims
As you can see, modern social workers are not easily pigeon-holed, as their duties are countless and ever-expanding.  If you are curious about the scope and depth of social work… simply find a multifaceted system or problem – one without guide books and with more problems than solutions(i.e. one characterized by tasks that no one wants to do or knows how to do…) and there you will find a social worker.  You will recognize them by their impossibly patient demeanor, yet with determined disposition, wearing a metaphorical tool belt, with a shovel and wheelbarrow nearby, rifling through a bag that somehow contains everything we didn't know we needed, while solving a dozen or so crises, (which includes negotiating a truce between warring family factions)…  all while somehow driving a shuttle bus.
Please joint me in thanking and celebrating our hard working social workers this month!