If you or a loved one is in a  "Long term care" setting (assisted living, memory care, skilled nursing care…  or "nursing home"), seeing a Primary Care Provider, or PCP, is often quite DIFFERENT than "going to the doctor" for medical care for several reasons:
You don't have to schedule, reschedule, or drive, park, or (usually) go by the pharmacy afterwards – they'll come to you.
You don't have to bring your medications in a bag, or even the list… because they will already have access to it
Since the visit occurs in your familiar home environment, your PCP can spot things of significance in your home environment and living space (such as trip hazards, forgotten medications, unfinished or unconsumed food, etc.)
Similarly, your PCP can interact directly with your caregivers and other team members (including nursing, dietary staff, therapy department, social workers, activities directors, and leadership staff)
Often, many tests (lab draws, xrays, etc. ) can be performed without arranging transportation as well.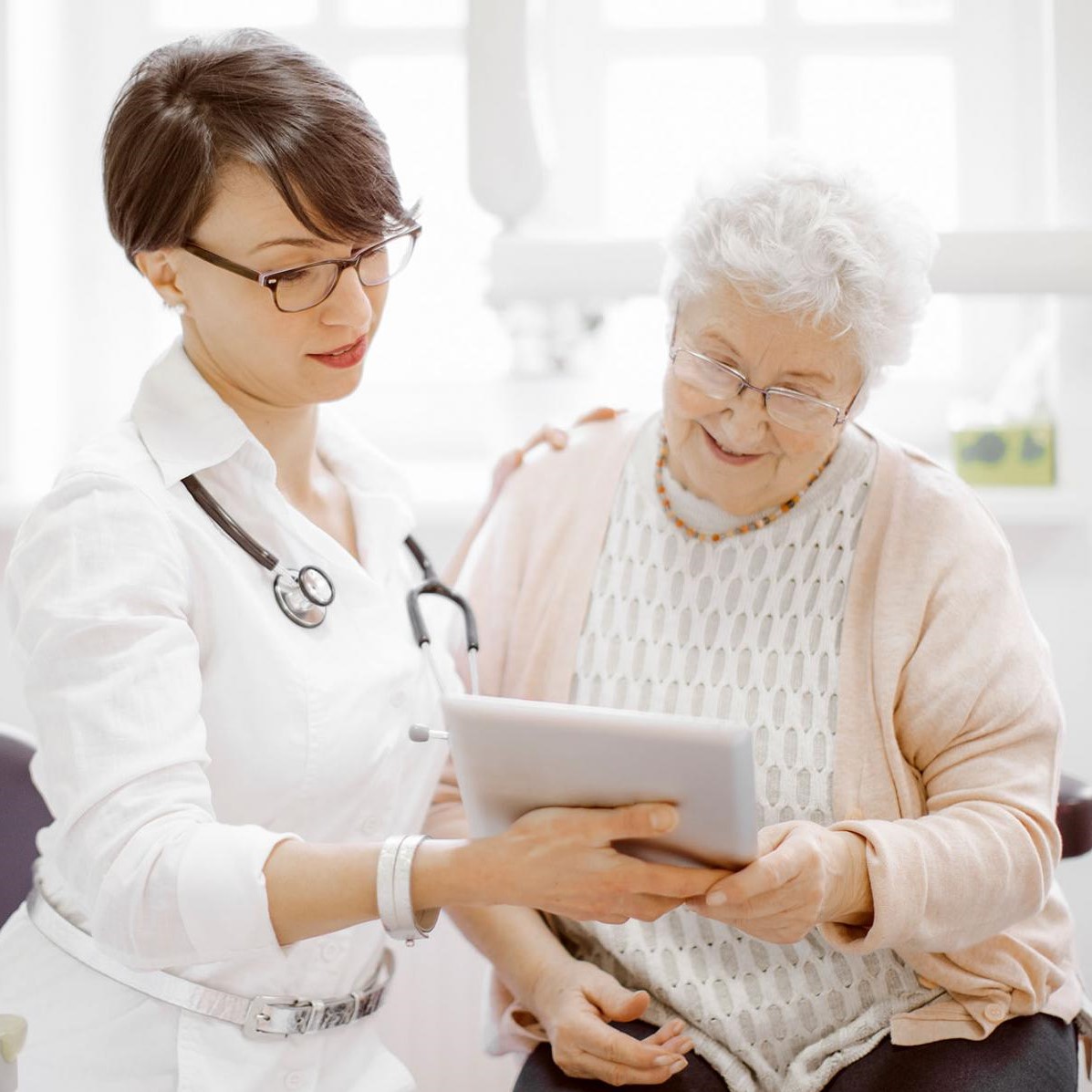 However, seeing a Long Term Care PCP is the SAME as the traditional PCP in several ways:
As you would hope, long term care physicians, nurse practitioners and physician assistants are Compassionate, Competent, and Caring.  They tend to be dedicated almost exclusively to delivering care in this setting.
They have at least the same background and  board certifications, such as Family Medicine, Internal Medicine, Geriatrics, Palliative Medicine.
They participate in the same insurance plans, and generally have access to the same resources (hospital facilities, consultants, etc.)
They will generally collaborate with multiple hospitals, home health agencies, and other health care providers
They follow the same guidelines, regulations and practices, and regularly participate in continuing education to maintain and improve their skills.
They have the same type of malpractice insurance