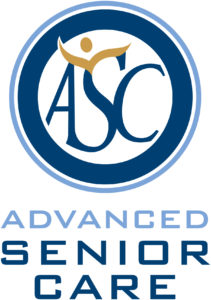 A Little About Us
Advanced Senior Care, Inc was founded in 2010 by Dr. Jerry Bruggeman and Brad Beaird.  As friends for over 25 years, it was a natural team of physician and business owner to expand upon the growing practice of Long Term Care.   With a focus on Quality, ASC has continued to diversify into additional services for the Long Term Care area now offering things such as Advanced Care Planning, Couseling Services, and Chronic Care Management.
Jerry Bruggeman
Originally from Barnhart, Missouri.  He loves to camp and travel with family and friends.
Sandra Weber
Brad Beaird
A serial entrepreneur, Brad loves sailing, biking, and travel.
Damascene Kurukulasuriya
Shari Thompson
Nikki Albin
Mike Deloughery
Penny Pasbrig
Jahne Struby
Licensed Clinical Social Worker
Crystal Midgyett
Heather Evans
Loryn Burks
Coutney Phillips
Trent Poage
Public Relations Director
Next Step..
Contact us today to discuss how we can help.